Music School
Finding a music school can be a daunting task. To give you quality services, the music school you choose should have the background, facilities, and equipment to help train you and harness your skills in music, may it be on playing musical instruments or developing your vocals. Real Rhythm Studio is one of the trusted music schools in Sydney.
Creative Kids Program
Create something great. Claim your $100 Creative Kids voucher today.
As a registered provider for the Creative Kids program, you can redeem your voucher with us and let your child develop new skills. Enrol them in a new activity so they can create something great.
For more information regarding the Creative Kids program visit service.nsw.gov.au.
Claim your Creative Kids voucher today! click here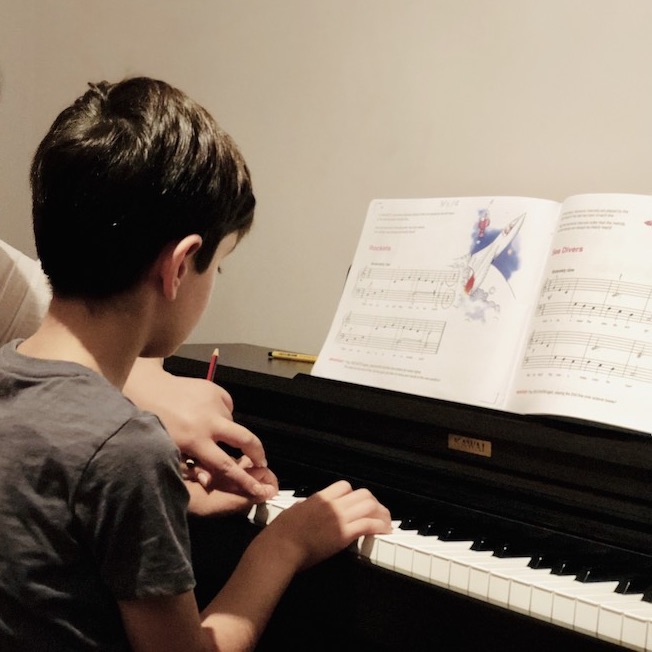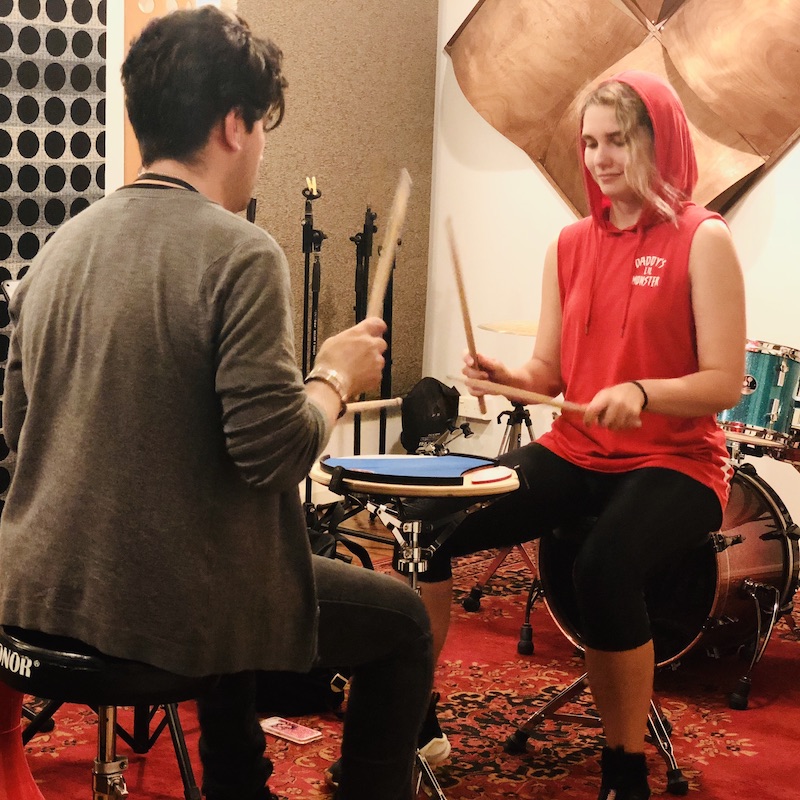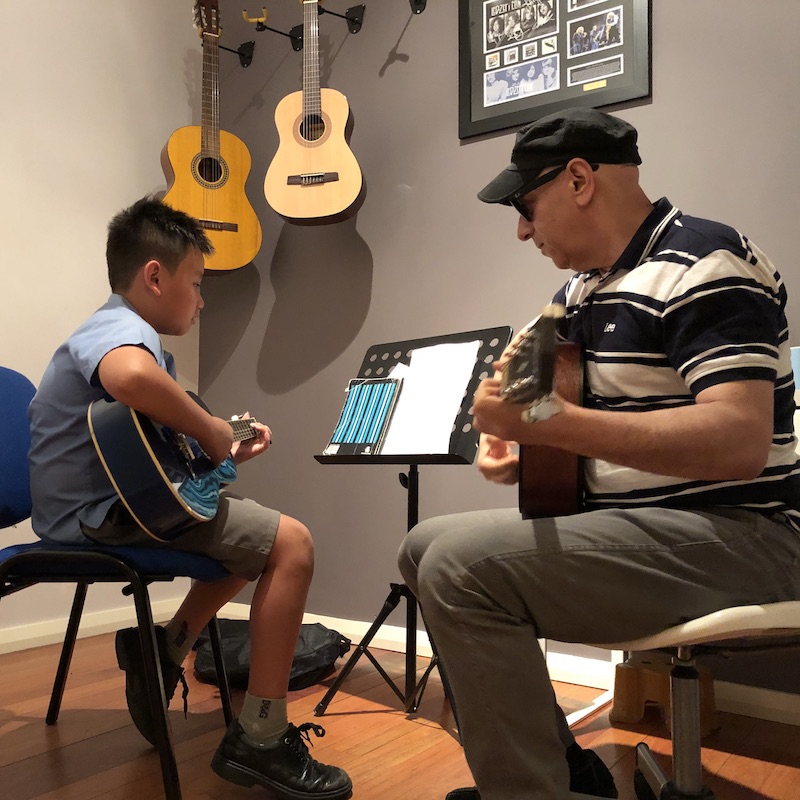 Since 2005, we have been helping potential artists on their music career. Our complete set of facilities will make you achieve success and gain great knowledge on any instrument you choose. Here at Real Rhythm Studio, you don't just learn how to play them, you master them as well!
Real Rhythm Studio is an established music school with some of the best music teachers in Fairfield NSW, Australia. All music teachers are competent in their field of expertise.
We offer a wide range of courses and classes, with very flexible schedules.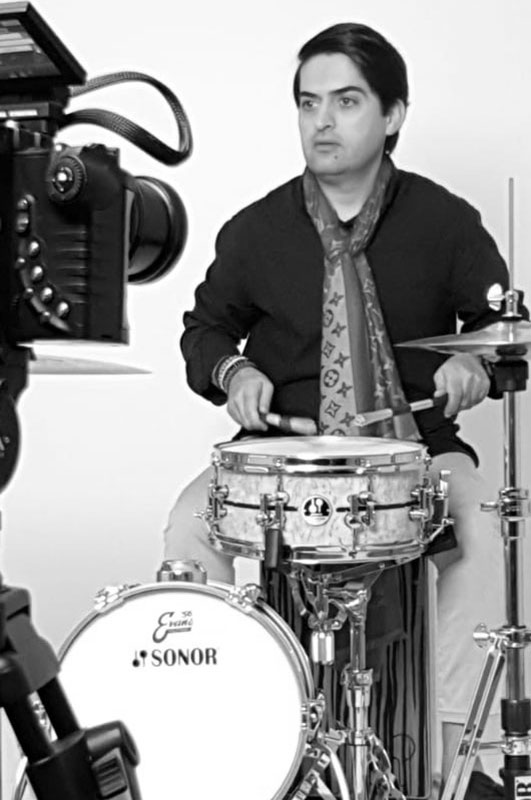 Evan Yako
Drum Teacher, Founder and Director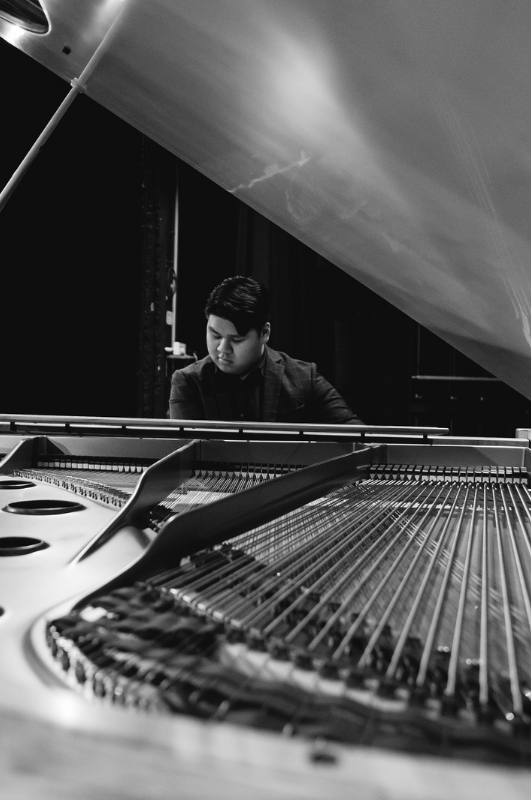 Chad Sandico
Piano Teacher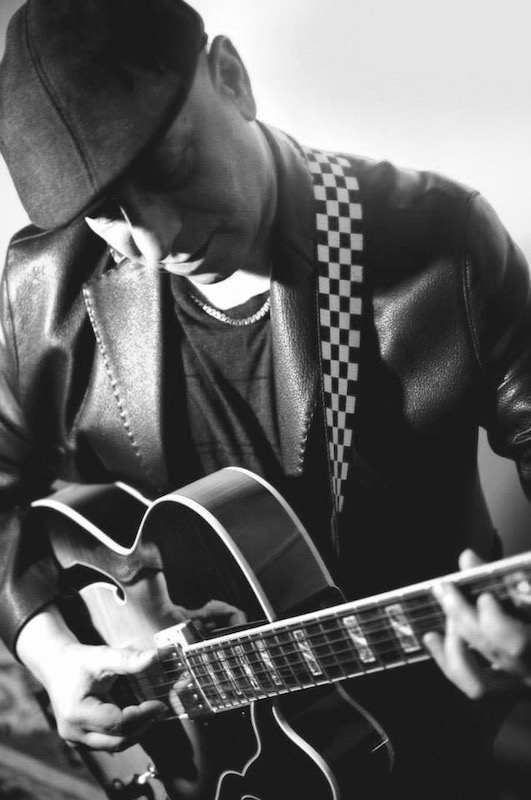 Neil Youel
Guitar and Bass Teacher
Happy Students and parents
"The best music place to be and very professional teaching and learning for all levels."
"I go to the school and it is amazing, the teachers are very wonderful and nice to be around."
"My daughter attends the school for drum lessons and I'm very impressed with the professionalism and friendliness of the teachers! Her teacher Evan is a very encouraging, supportive teacher with extensive drumming experience which has benefited her confidence and skill with learning and perfecting her ability to play drums! Highly recommend the studio!!"
"One of Sydney's best recording studio by far. You won't be disappointed."
"Love and miss this place and the level of professionalism. Highly recommended."
"Real Rhythm is a great studio offering a variety of musical and instrumental teaching. My favourite is the work the studio does with young people. Fantastic acoustics and friendly learning environment and creative approach to music."
Frequently Asked Questions
How do I enrol to Real Rhythm Studio's music school?
You're welcome to contact our studio and our staff will happily direct you with all the information needed for enrolment.
What are the requirements for students to enrol with your music school?
There are no requirements for students to enrol with our music school. All our teachers are accredited and hold a valid Working With Children Certificate and are highly trained to deal with a different array of personalities.
How long does a lesson take?
Our lessons run for 30 minute intervals or 60 minute intervals. It is recommended that children starting at the age of 5 to start with the 30 minute intervals.
Can I observe a class before enrolling?
Parents and children are welcome to observe student lessons, but we kindly ask that you don't give personal advice whilst our teachers are instructing their students.
Do you offer sessions in fixed school year or semestral?
We operate on a weekly basis except on Public Holidays. We believe that students are less stressed during the school holidays and intend to enjoy their music lessons.
What lessons on musical instruments are you providing?
We provide a range of musical tuition programs for the following instruments; Piano/Keyboard, Drums, Guitar/Bass, Violin/Viola and Vocals. We also provide music facilitation including drumming therapy.
What should be the age of a child upon admission?
We encourage students of all ages, of all levels. We accept students as young as 5 years of age.
Do you provide payment options/plans or give refunds for missed lessons?
Our payment plans come in two categories, 4 weeks or 10 weeks program. All lessons must be paid in advance before the commencement of the lesson. Although we don't offer refunds, if there are special requirements e.g a student is sick, we are able to reschedule for a "make-up" lesson.
Do I need to buy musical instruments for my child?
We highly recommend that students have their own instruments so that they can practice at home. The music school offers Piano and Drums for the lessons but students studying Guitar/Bass and Violin/Viola need to bring their own instruments. We also offer special student discounts if you wish to purchase an instrument from us.
How much is the tuition fee?
There are 30 minute one-on-one lessons for $35 GST included, 60 minute one-on-one lessons for $70 GST included. We also provide group lessons, group of two for 30 minutes $25/per student, group of four for 60 minutes $25/per student or group of two for 60 minutes for $50/per student. All of our teachers are accredited and competent musicians.
You can get in touch with our friendly staff on 02 8764 3882 or send us an email by clicking the button below. We are happy to answer any questions.
Real Rhythm Studio
Suite 5/16 Nelson Street
Fairfield, New South Wales 2165
Australia